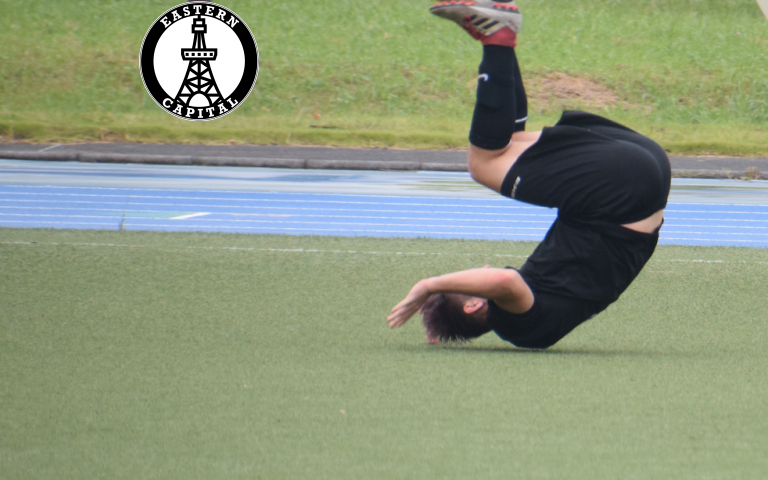 Robert Walters Team of the Week 4
Announcements -
September 9th 2019
Some interesting stats unfolded this weekend.
Hibernian FC, TML's most succesfull club, have joined the fray. They had a tough game against British Embassy that went down to the wire but Tomoitsu Kunii of Hibs made the difference between the two.
King George also got their first win of the season. They unfortunantely will not be winning their next game due to former TML manager, James Bates, joining them for the next match.
Pumas have scored over 5 or more goals per game giving them a double digit goal difference (12) in just three games.
The current top two teams of Division 2 (Nepal United & Eastern Capital FC) are both teams that were recently promoted from Division 3. Will they make the dream come true and get promoted two seasons in a row?
If there is one thing I've learned, it is that Michal Aurstad of Eastern Capital has the worst somersault roll known to mankind. Almost made me want to revoke the Team of the Week award...
Which brings me to this weeks Team of the Week winners, Eastern Capital FC. They looked sound and comfortable on the pitch had a good display both offensively and defensively. Man of the match was Yoshihito Amano, involved in much of the teams attack and scoring a hat trick. Captain Naoki Yamamoto and Michal Aurstad scored another goal each making the total score 5-0. An impressive preformance from the goal keeper who kept the clean sheet for this game.
Congratulations to Eastern Capital for winning the Team of the Week!