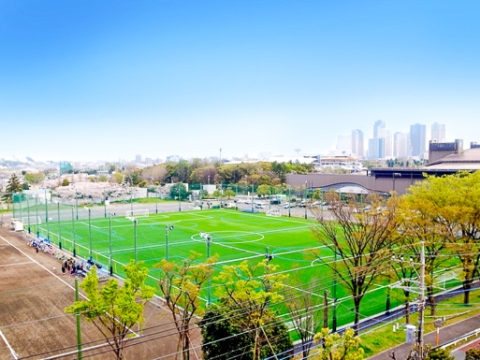 Address
1-1 Todoroki, Nakahara-ku, Kawasaki-shi, Kanagawa-ken 211-0052
Directions
10 min. by taxi from Musashi Kosugi Station (Tokyu Toyoko, JR Nanbu) Ask driver for 'Kawasaki City Museum' By bus to ground; North exit of Musashi Kosugi, terminal 1, Bus number 05 or 40, about 10 min ride, get off at "Shimin Museum) – 3 minutes from the bus stop.
Parking
Paid parking available.
Surface
New Artificial turf
Facilities
changing room, shower (available only till 8:30 pm).
When teams & supporters leave after the match, they will make sure to clean up around the ground, removing all rubbish. Please follow all regulations at grounds (especially smoking!)