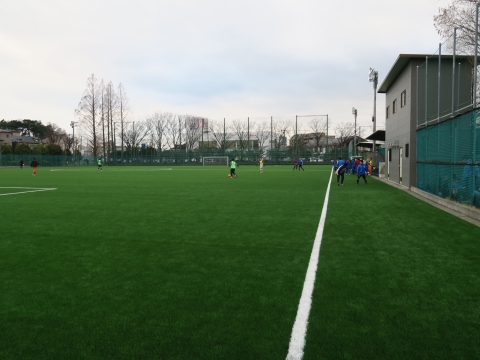 Address
2-1-1 Komaba, Urawa-ku, Saitama, 330-0051
Directions
7/8 minute Taxi ride from Urawa Station (East Exit) (Takasaki/ Utsonomiya/ Keihin Tohoku lines)
Parking
Free Car park located next to pitch
Surface
3G artificial turf. Moulded stud/blades ok
Facilities
Changing rooms, Showers
Teams cannot enter the playing field until 10-minutes before kick-off time – this means waiting in the changing room, or the car park.
All rubbish must be cleared up after your game – don't leave it to someone else. Bringing along a spare plastic bag for this purpose is a good idea
Outdoor shoes/boots should be removed before entering the changing room and it is important the changing room and showers are left dirt and rubbish free.