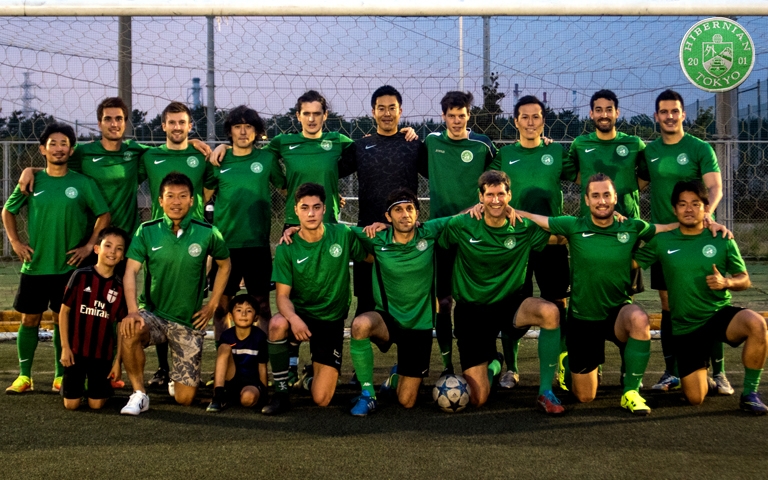 A Battle to the End, FC International vs Hibs for the League Title.
Match Reports -
June 14th 2017
TML did a job by scheduling a top of the table clash to determine this year's champion. FC International and the Hibernian did what was needed in their penultimate matches.
The table topping Hibs eliminated the goal difference issue vs. Imperio while International earned a tight victory over the 3rd placed Panthers. To wrestle the title from the table toppers, FC International would have to win by at least 5 goals. International started well, retaining possession and pushing the Hibs back. They needed to score and it showed but the Hibs defense held firm. The Hibs earned a few corner kicks from counter attacks using their speedy midfielders. One of them produced a goal with a header across the goal falling to a waiting player to nod it in. International raised the tempo and pulled even with a very well struck goal from their left midfielder. Hibs looked like they had him tied up but he got away from 4 defenders to shoot across to the far corner to even the score.


International had more of the possession but the Hibs started to create a few chances. Unfortunately for International, they gave up a second goal on a simple long ball which got in behind the defense. The center forward pressured and a Hibs midfielder prodded it home as the keeper couldn't get a hold of the ball. The half ended at 2-1. It was getting physical in midfield as boat teams showed passion but with only 40 minutes to play International would have to score 6 to take the title. International pushed more players forward to start the 2H and the game did open up. They worked hard to break down a resolute Hibs defense but a second goal would not come. Instead, another counter attack from the Hibs down the right side led to a great cross and headed finish to make it 3-1. There were numerous chances for both teams in the last 20 minutes but the finishing was not up to par.
Overall, it was a hard fought match by both teams and represented the best of what TML has to offer. The Hibs win meant a 6 point gap over International to claim their second title in a row and the double in 2016/17.