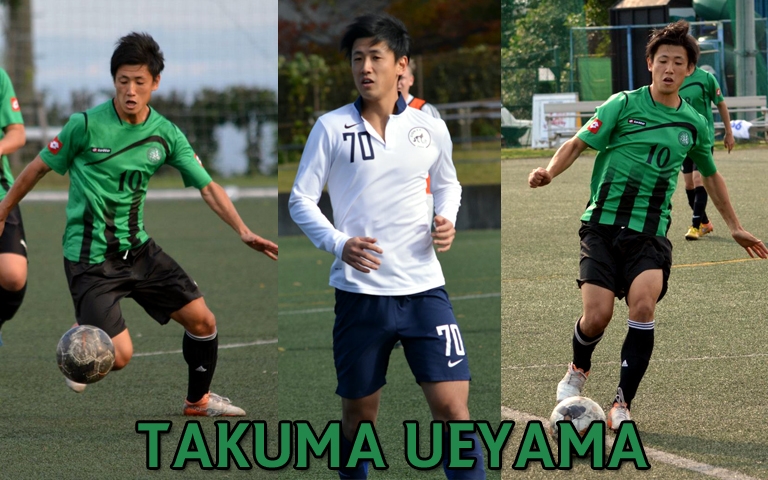 PLAYER PROFILE
TML Interview -
May 17th 2018
The final part of our Cup Final countdown concentrates on a forward who without his goals, his teams may not have reached this far. Takuma ueyama scored an impressive 5 goals v Swiss Kickers in the Plate Semi Final. He will be looking to do the same v Sala FC this Saturday evening.
Name: Takuma Ueyama
Nationality: Japanese
Team: Zion FC
Position: Forward
Number of years in the TML? 2 years
What do you like about the TML? The amount of games are good. The pitches are fantastic and the referees are all good too.
Have you ever played for any other TML teams? If so who and how did you end up playing for …………..? ? I play for Dutch FC too. I was invited by a friend. The players are all nice guys.
What is the highest level of football you have played at? TML Division 1.​
What makes your club special? We play as a unit and enjoy winning.
Where was your first ever TML match and what are your memories? It was at YC&AC. TML 2016/2017 season. Last match of the season / 18th game, ZION beat Dutch and were promoted to Div.1.
Favorite TML venue and why? YC&AC. It's close to my home, the showers are nice and you can watch Cricket!​
Best player you have played with? All my Zion teammates are the best I have played with. ​
Best player you have faced? Swiss Kickers have a large defender. He is the most difficult opponent who I have played against. I do not know his name. ​
Who is your best mate in the team? All my teammates are my friends. I would like to thank my manager Maeda-san and Captain Takeishi-san for being so nice. ​
Funniest moment before, during or after a TML match? Being able to watch Cricket before a TML game. I do not know the rules but it's interesting to watch. ​
Tell us some amazing facts or interesting experiences you have lived through? With regards to the referees in the league. It's interesting when a foreign referee officiates. I do not always understand what is being said.
Any other comments? I am looking forward to the final this Saturday. We have struggled in the league so winning the Plate final would be great.