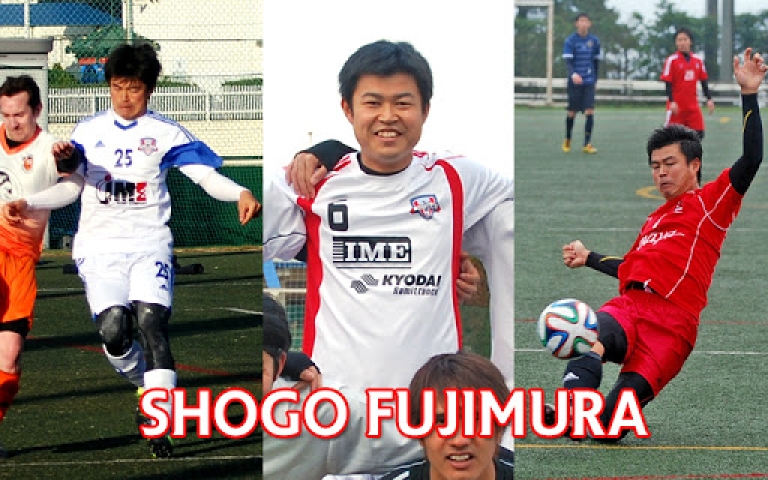 PLAYER PROFILE
TML Interview -
February 21st 2018
This man books pitches for the TML, he loves watching the game and more importantly plays all the time. Time to get to know Mr Football himself:
Nationality: Japanese
Team: Nepal United, Real Celts, Kanto Celts
Position: FW, MF, DF, GK(From this season)
Number of years in the TML? 7 years
What do you like about the TML? All the players have a variety of backgrounds (at the point of Nationality, football career and etc...)
Which player would you compare your style too? JOAQUÍN Sánchez
What is the highest level of football you have played at? Div.1 vs Swiss Kickers in 2012. The only goal I scored in Div.1
Have you ever played for any other TML teams? If so who and how did you end up playing for?
I joined to Real and Kanto Celts from TML season 9. I started to play both team of Nepal and Celts from season 10 probably.
Finally, I started to manage Nepal United from season 11.
What makes your club special? Nepal United is an important bond to the Nepalese community which has been grown by club legends, Sangeet Shakya and Roshan Bojimayo.
Real and Kanto Celts has the best international community.
Where was your first ever TML match and what are your memories? It was a match against Oakwood Clash at Hachioji Ground in season 9.
It was so exciting to play with international team mates and opponents. Hachioji ground is a memorial football ground as I made my TML debut.
Favorite TML venue and why? Though Hachioji is one of the most symbolic pitches in theTML but Chofu Nishimachi ground is the best for me
because the location is just 10 minutes by bicycle from my house.
Best player you have played with? Jesper Lagerback. He was powerful and dynamic player for Real and Kanto Celts.
Best player you have faced? Marko Gonzalez. He is still good but first time I faced him he was young, I was a super surprised by his skill and speed.
Who is your best mate in the team? Difficult to choose one. I just started to play Footgolf with Ryo Takayama, Kengo Takasugi and Hiroya Yoshii who play for Nepal United.
They are friends from high school and University. We often went on bicycle trips, bouldering and trekking the Mountains when we were bachelors.
Colin Hickey was great Captain of Real Celts and always supports me to play on and off the pitch.
Funniest moment before, during or after a TML match? I've played the TML game (17:10KO Div.2 Real Celts vs Div.1 BFC Cup game on 24th Nov. 2012) at Hachioji ground and headed to Lake Kawaguchiko by last train to run the 1st Fuji-san Marathon (start on 25th morning) after the match. The Cup game was really hard and lost against Div.1 team. It was really tough 42.195km and my running time was not good. (took more than 4 hours...)
Tell us some amazing facts or interesting experiences you have lived through? I visited Barcelona on 10th March 2007 and watched the El Clásico. (3-3 Messi scored a Hat-trick) Then, I flew to Milan the next day and watched the Derby di Milano.(Inter 2-1 Milan) I can say that weekend was the most exciting one in my life.
Any other comments? I'm really happy to play in the TML. I am getting old and have lost some of my ability but I still enjoy playing and making new friends.