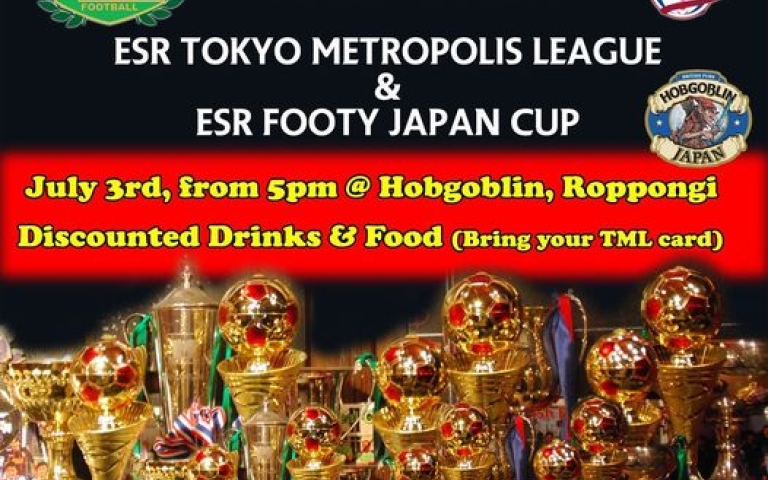 TML19 END OF SEASON MEETING & AWARD CEREMONY
Announcements -
June 16th 2022
Come and join the party to celebrate the Winners and losers of TML 19.
All TML players are welcome to attend this event. Bring your teammates, girlfriends (and boyfriends), friends and join the best celebration in Tokyo!
Trophies to be awarded on the night are:
Division 1, 2 & 3 Champions Trophies and Medals
Divison 1, 2 & 3 Runners Up trophies
FJ Cup Winners Trophy
FJ Plate Winners Trophy
Golden Boot Winners / Divison 1,2 & 3.
Sportsmanship Award
Referee of the Year
One of our Community Sponsors Hobgoblin will have some fantastic deals for all players attending the Meeting & Award Ceremony.
Hobgoblin will offer cheap drinks & food, with extra discounts for TML card carrying players. If you don't have your card, ask your captain!
Gallery