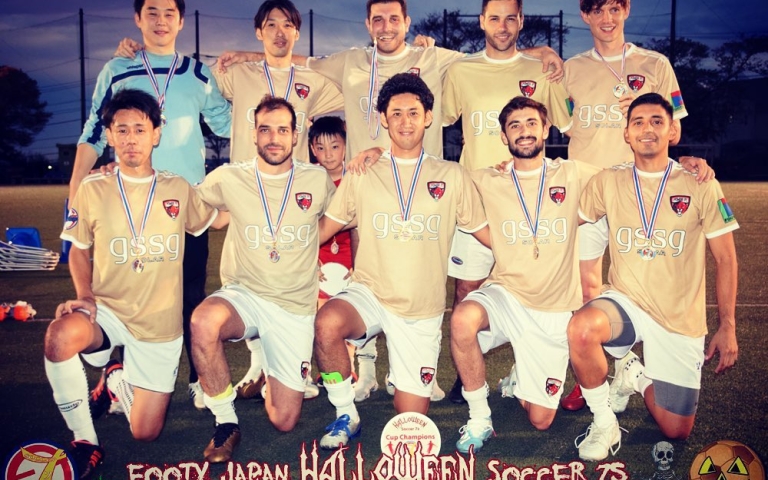 TML Update & Halloween 7's
Announcements -
October 26th 2019
An interesting phenomenon unfolded during the gigantic 12 hour booking of Shigaku. A few TML teams contacted the Footy Japan Headquarters saying they don't have enough players for the Shigaku weekend. Professor Ochiai explains that "with 12 TML games played on the Shigaku booking day, it means 24 teams have to put out a unique team with no overlapping players (unless those players are willing to play two TML games the same day). Thus with so many games on the same day, it makes many players unavailable to play for their second or third team. This shows the importance of teams actually finding players outside of the league and making them a part of their club so that they don't go off to other teams." Some solid advice for teams that want to become more stable and, in turn, more stronger.
Hibs have picked up a draw against BFC making Pumas the only team with no losses in division 1. Pumas and Hibs will be playing this weekend. I personally will be very excited to watch this match and urge teams playing before and after to come watch it as these are two of the top contenders to win the season. Will Hibs give Pumas their first loss or will Pumas continue to pull away in points with their winning streak?
The match between British Embassy FC and Zion FC at Fukuda Denshi might as well have been called BEFC vs BEFC. All 6 goals were scored by British Embassy (3 own goals) giving Zion their first point of the season.
YeBoiz picked up a suprising win against Dutch FC. Perhaps YeBoiz have finally "hatched" out of their shell and adjusted to the TML... However, they have picked up a few yellow cards for unsportsman like behavior. Two game captains and neither correcting their team mates behavior... perhaps too busy posing for instagram!
Pumas vs FCI was quite the delightful game for the ref. Remarks flying from the players in English, Spanish and French as both teams tried to bully around the referee. A very fierce competitive game with a very strong showing from FC International. However, Pumas had more definite chances and put away their oppurtunities to win 2-1.
A special thank you to Marko Jaramillo for reffing the first half before the half asleep ref arrived on set.
Footy Japan's first ever Halloween 7's saw the likes of FC Nomade, Avrora FC, Peru FC, Footy Japan, YCAC 1st team, YCAC Over 35's and Pumas FC. Avrora FC brought together the Russian spetsnaz and placed 4th, a solid preformance for a team that played 7-aside for their first time. Perhaps the biggest upset was YCAC Over 35's winning against the YCAC first team. Equally as suprising was Pumas beating Footy Japan 6-0.
Pumas won every round robin game with 6 wins and face FC Nomade in the Final. Although FC Nomade played better in their second encounter, Pumas closed out the final in a 2-1 win. Undisputed winners of the Halloween 7's were Pumas FC!
Gallery