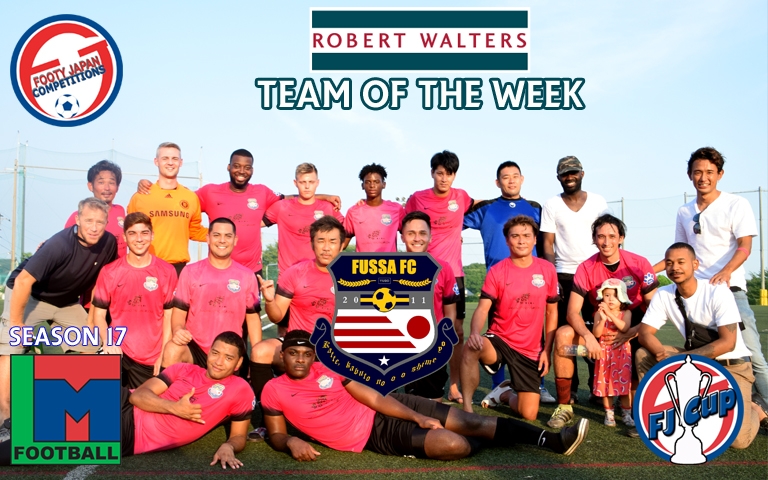 Team of the Week 7
Announcements -
December 9th 2019
BFC and Panthers had a very civil match this weekend. 3 yellow cards and 2 red cards making it this seasons most carded game! However, Kohei Hanadas goal reeled in the win for BFC while Panthers new signing superstar, Hiroyuki Uchida, will be suspended for 2 games. This will most certainly hurt Panthers for the league.
Pumas had a suprisingly close match against Lions this weekend. Just a one goal lead until deep into the second half. Pumas continue to march on with no draws or losses.
BEFC Lions beat King George with a lone goal from Yuta Kawakami. A well deserved goal from the man who never stopped working hard through out the entire match!
BFC Vagabonds and Fussa was the biggest match of this weekend. Both are in great shape this season, very likely that they will both be contenders to win the League. Fussa holds 16 points (first place) and BFC Vagabonds with 13 points (third place). BFC Vagabonds showed more strength on the wings, having their quick and technical wingers dribbling through the Fussa defence. Fussa worked the ball more through the middle and made a couple of brilliant through balls for their attackers. Fussa were able to make their comeback despite BFC Vagabonds leading. The final score was 3-2 making Fussa and Division 1 Pumas the only team to not have lost a league game yet.
Congratulations to Fussa FC for winning the Robert Walters Team of the Week!
Stay tuned for next months next weeks team of the week!