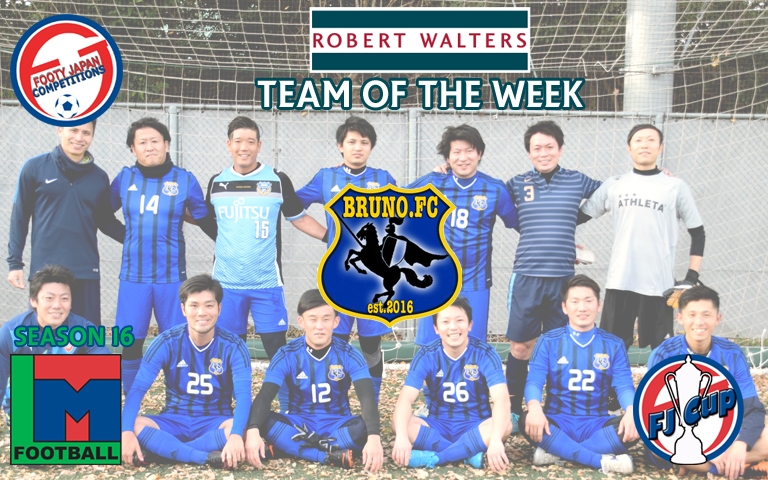 Robert Walters TOTW Matchday 33
Announcements -
May 19th 2019
Our team of the week award goes to Bruno FC who defeated Nepal United despite a 10 point difference seperating the two teams
In the opening 10 minutes, a questionable penalty was called by none other than TML's worst ref, Toma Ochiai. Nepal United's Aoi Kakegawa, one of the Division 3 top goal scorers, scores a perfectly placed penalty into the top left that even had the opposing team muttering "good strike".
However, within the next few plays, Bruno's Jun Kamiya smashes a powerful C.Ronaldo-like header to immediately tie the game. Bruno continued their momentum from that point ending with Hiroaki Kato's game winning goal. Brunos backline shut down Nepals attacking oppurtunities very well letting the opposition have few chances.
Bruno are now in the middle of the table where promotion isn't possible but this one win may have costed Nepal Uniteds chance of becoming division 3 champs.
Congratulations to Bruno FC for winning the Team of the Week!