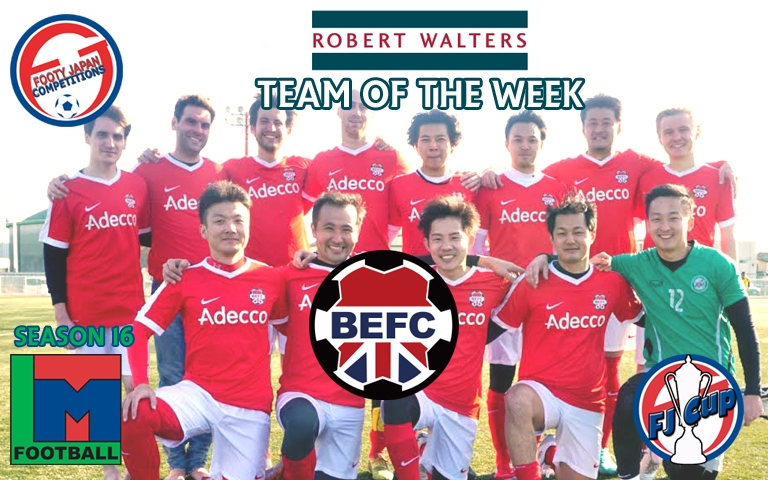 ROBERT WALTERS TOTW MATCHDAY 29
Announcements -
March 23rd 2019
There was no dispute over who the Robert Walters team of the week back at the Footy Japan Head Quarters. British Embassy FC rightfully earned their team of the week with a hard earned victory over Fussa. The odds were in the favor of Fussa even before kick off. British Embassy had a 10 man squad as opposed to the army (pun intended) that Fussa FC brought, a 14 man squad. BEFC scored an early goal from a penalty kick, an ideal start for a team with a missing player. However Fussa equalized immediately putting Fussa back in a favorable position.
Perhaps it was the pressure of being up in numbers, Fussa began to force things by resorting to long ball tactics. BEFC deflected and defended well against these hail marys through out the game. Halfway during the second half, Tsukasa Katase (BEFC) scored his second goal of the match giving BEFC the win. BEFC had 10 players but as my girlfriend sometimes reassures me, less can be more.
Congratulations to British Embassy FC for winning team of the week!