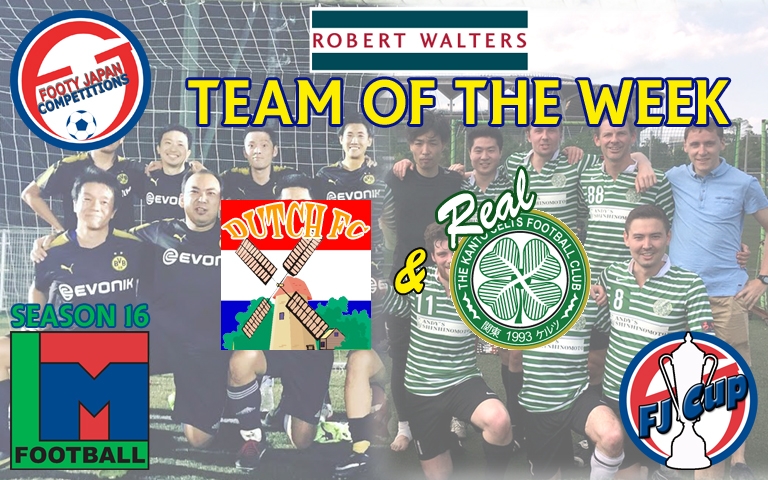 ROBERT WALTERS TOTW MATCHDAY 10
Announcements -
October 27th 2018
Football can be a cruel game is so many ways yet it also brings the best out of teams and players.
Saturday afternoon Hachioji Park hosted a bit of everything. First up saw Swiss Kickers play FC International in a 4-4 thriller. The second game was Real Celts v Dutch FC. Half time saw both keepers on top as it was 0-0.
Within the first 5 minutes of the restart the Dutch player Taku Hishida sustained a serious injury after a tackle. An ambulance was called and the game was suspended. Dutch's Genki Nakamura and Real Celts Macktarr Tall both stayed by Taku's side until the ambulance arrived.
20 minutes later Taku was removed from the pitch. Real Celts and Dutch both decided that the game must carry on. The game was played for another 20 minutes but once again no goals were scored.
Credit to all the players who decided it was best to carry on, something that must have been tough to do due to the nature of the injury.
As both teams showed great sportsmanship and courage during and after the injury they are both worthy winners of this weeks Robert Walters TOTW.
On behalf of the TML we wish Taku a speedy recovery.