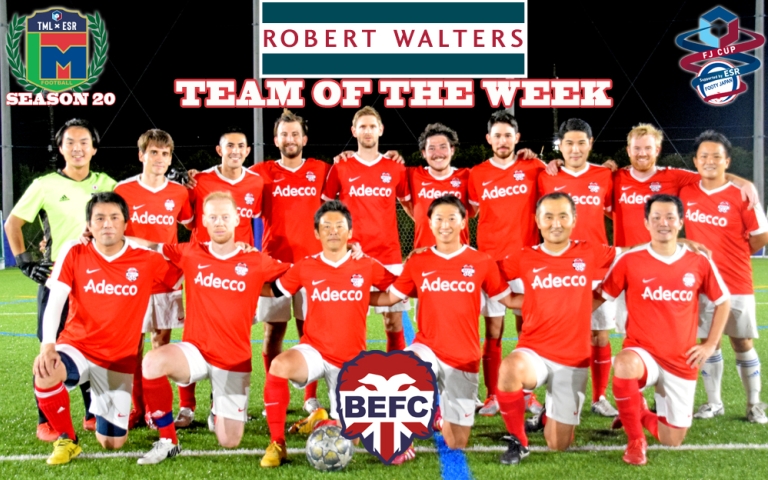 ROBERT WALTERS TOTW (March 12th)
Announcements -
March 12th 2023
The Robert Walters Team of the Week goes to BEFC Lions over their win over Shane FC.
The last time these two teams faced off each other in Kemigawa, Shane had a fantastic performance winning 4-1 with only 10 men. The two teams have since remained at the bottom of the table since the last time they clashed, with Shane's only win being against BEFC Lions. BEFC Lions on the other hand were sitting at 2 points, struggling to see their first win of the season. But after 8 winless league games, BEFC Lions have finally broken the curse and gathered themselves 3 points.
4 goals from Keitaro Nakano and 1 goal from Leonard Bouhet to overwhelm Shane FC in a 5-2 win.
Congratulations to BEFC Lions for winning the Robert Walters Team of the Week!