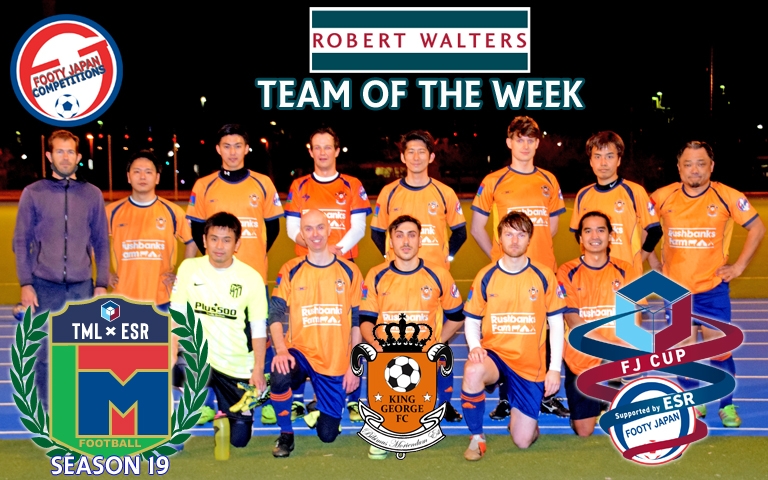 ROBERT WALTERS TOTW (JUNE 26)
Announcements -
June 27th 2022
It was King George's last game of the season and promotion was out of there hands (Real Celts/BEFC Lions have secured first and second). But as a team that is true to their description of a fun team, they decided to end their season with style... by using their regular goal keeper Brad Miwa as a field player!
Guts may have been delighted to see the KG players playing in odd positions but their smiles quickly turned upside down when KG scored an early goal. Guts equalized right after and the two teams fought neck to neck throughout the remainder of the game. Guts hit the post a few times in the second half but King George were the only team that converted their chances into a goal. Goal scorers, Ryosuke Urai anad Longhi Dadiel secured King George's win over Guts.
Congratulations to King George for winning the Robert Walters Team of the Week!