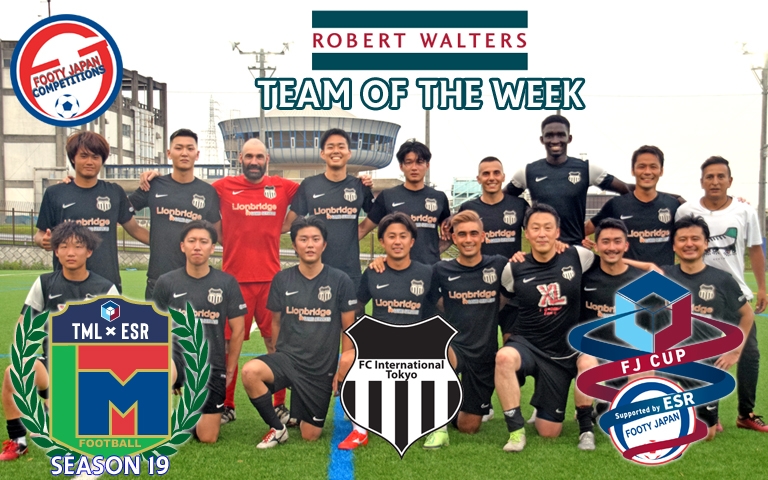 Robert Walters TotW (July 2)
Announcements -
June 29th 2022
Two big games this weekend down at BST.
Fussa FC vs FC International for the plate finals and Zion vs Hibs for the division 1 championship.
Zion vs Hibs was a highly competitive but good spirited game. With a goal difference of over 10 between the two teams, it was unlikely for Zion to win the league as they would be tied in points even if they beat hibs. Regardless, both teams treated the game like the finals... Zion did beat Hibs earlier in the season so Hibs certainly wanted their revenge. Both of the teams had their golden boot contenders present (Tomomitsu Kunii, Takuma Ueyama), which added to the value of the game. However Hibs started very strong and overwhelmed zion in the beggining, scoring goal after goal until there was a 3 goal lead. The game ended with Hibs winning 5-2. A result that sealed Hibs 6 points above the second place Zion and crowning them the Champions of Division 1.
The Robert Walters team of the Week goes to FC International after beating Fussa FC in the plate finals. Not only were both teams fully squaded, quite a few family and friends came to watch the finals. As such, there was lots of cheering and support from the sidelines.
It was a long journey for FC International. They lost to YCAC by penalties in the first round that put them in the plate (the only Div 1 team to get put in the plate this season!). From there, they played FC Sagarmatha, Albion Old Boys, Real Celts to reach the finals.
The game started off intense. While it was apparent that FC International had the more technical players, Fussa had a lot of intensity in them and created several early chances. The score could have easily gone 2-0 for Fussa in the opening 10 minutes. FC International eventually scored the first goal, their speedy right wing penetrated and cut in to fire off a shot that curled into the goal. Fussa hero goal keeper from their previous plate game (who shut down Guapo FC), was able to get a touch on it but the shot was too fast and slid through him. This first goal gave FC International their confidence and perhaps slowed down Fussa's intensity. The game slowly progressed to two evenly matched sides into a Division 1 vs Division 3 game. The difference in fitness became obvious as the minutes ticked by but Fussa continued to fight. They did score a goal near the very end but it was too little, too late. FC International won the game 6-1, making the the ESR FJ Plate winners.
Congratulations to FC International for winning this seasons final Robert Walters Team of the Week!