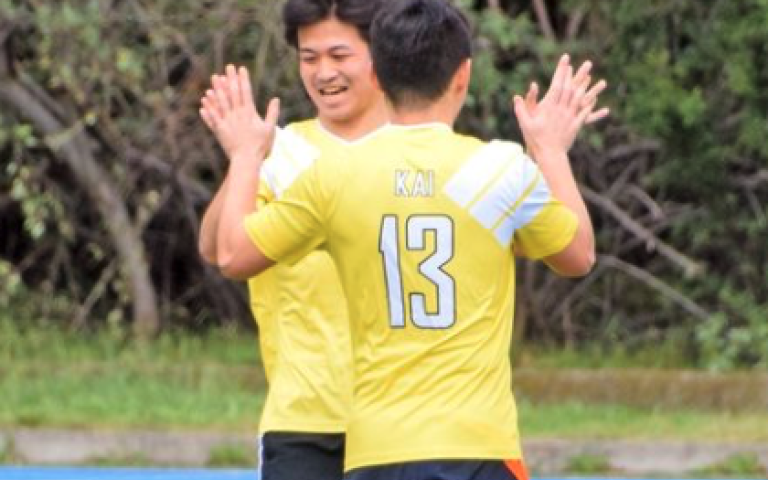 Robert Walters TOTW 14 + FJ Cup fixtures coming up
Announcements -
November 19th 2020
Team of the Week goes to Clash FC over their win over Brunello FC at Shigaku. A 4-1 victory giving Clash FC their 7th win in a row. Brunello are currently at the top of the division with 10 points clear from the second place team but that did not stop Clash FC.
Clash, positioned third, have had their on and off games. Sometimes they will have their top goal scorer, winner of the Div 3 Golden Boot from Season 16, Kai Tsutomu, playing in nets. Sometimes they barely have 11. But recently they've found their form and are yielding great results. As stated in this beggining of the season, I truly believe Clash have one of the best teams in Division 3 and still predict them to be one of the two teams to be promoted.
The game between Clash and Brunello was quite even in terms of possesion. Some may even say Brunello controlled the game a bit better. But Brunello could not finish off their buildups while Clash remained clinical in the box. The first three goals scored by Daisuke Tanji with Riki Sekine delivering the nail in the coffin, Clash took a comfortable 4-1 win over Brunello FC.
Congratulations to Clash FC for earning the Robert Walters Team of the Week!
For those uninformed, TML's 2020 last fixtures will be on December 19/20 and will resume in January 9/10.
The FJ Cup/Plate Fixtures are also to resume in January. Just to refresh everyones memories, below are the following match ups for the Plate/Cup
For the plate:
YeBoiz (Division 2) vs BEFC Lions (Division 3)
BFC Vagabonds (Division 3) vs Fussa (Division 3) *Fussa will be replaced by K2 if Fussa's military restrictions prevent them from playing
Brunello (Division 3) vs Real Celts (Division 2)
Kanto Celts (Division 1) vs ---- (Free pass)
For the cup:
Lions (Division 1) vs Nepal United (Division 2)
BFC (Division 1) vs Hibernian FC (Division 1)
BEFC (Division 1) vs Panthers (Division 1)
FC International (Division 1) vs Pumas (Division 1)
Will be planning to get the Cup/Plate matches above played through January!