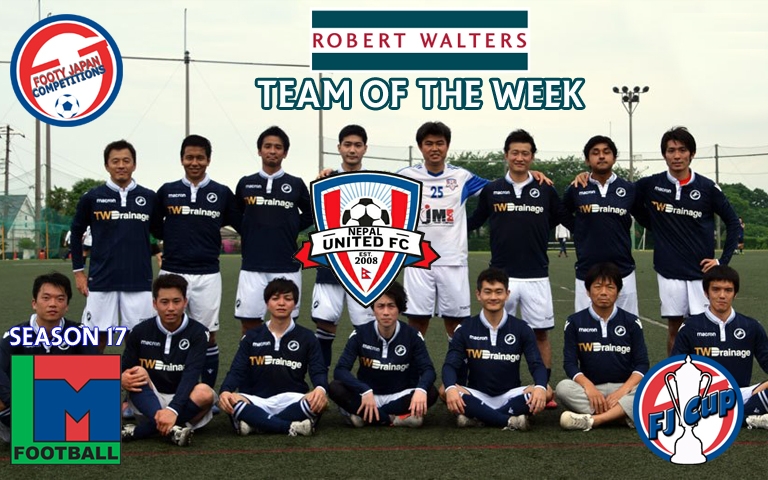 Robert Walters TOTW 10
Announcements -
January 21st 2020
This weeks Team of the Week goes to Nepal United over their win against Zion FC.
Zion vs Nepal was an interesting clash. Both teams were very succesful in their cup/plate run last season. Zion ended up winning the cup finals against Hibs, Nepals lost in the plate finals against Suns.
As expected from a clash of different divisions, Zion seemed like they had the game in the bag. The first half was all in favor for Zion. Nepal missed a penalty and a poor blunder by Nepals keeper let in Zions corner kick. Half time score, 4-1.
Many of Nepals players thought that the game was over. They decided to simply enjoy the second half and not fixate themselves on the results.
Perhaps that attitude let them relax. Perhaps Zion let their gaurds down with their three goal lead. Whatever the cause, Nepal brought the game back to 5-3 with 13 minutes left and went on to equalize just before full time.
With all the momentum riding Nepal, they entered penalties. An abysmal penalty shoot out by Zion while Nepal buried their penalties. Nepal advances in the cup winning in penalties 2-0! The champions of last seasons FJ Cup are out in their first game of the cup run!
Congratulations to Nepal United for advancing into the next round of the FJ Cup!