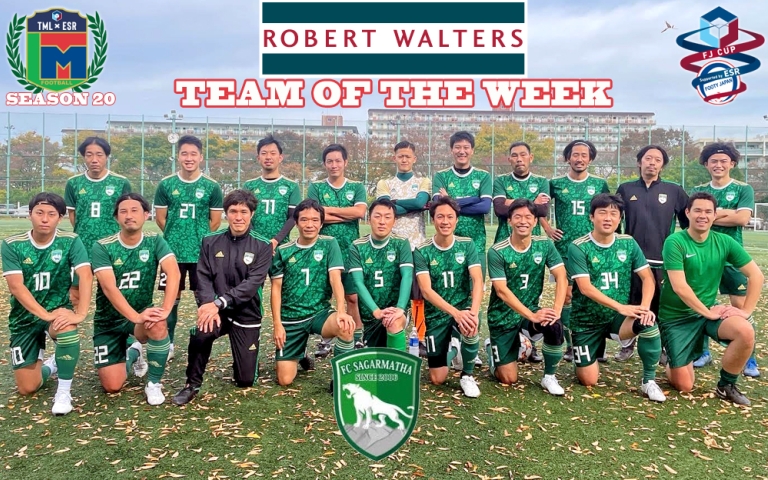 Robert Walters Team of the Week (November 13)
Announcements -
November 14th 2022
FC Sagarmatha could not have hoped for a better start to the game, scoring a well executed counter attack in the opening 10 minutes. One deadly cross from the right side for a well placed finished in the box. However, Guapo were not going down without putting up a fight. They slowly started to create an equal amount of opportunites until they finally equalized from a corner. The game was neck and neck for the first half, ending in a 1-1. The game ramped up in intensity from the second half as both teams really showed their desire to earn the 3 points. Sagarmatha would take the lead for the second time only to be quickly equalized minutes after. With only a few minutes left to go, both teams started commiting more players to their attack, which would prove fatal for Guapo. Just like their first goal, Sagarmatha execute another efficient counter attack in the last minute of the game, scoring their third goal and earning the win.
FC Sagarmatha have pushed through the other Division 3 teams with the most points and the healthiest goal difference.
Congratulations to FC Sagarmatha for winning the Robert Walters Team of the Week!