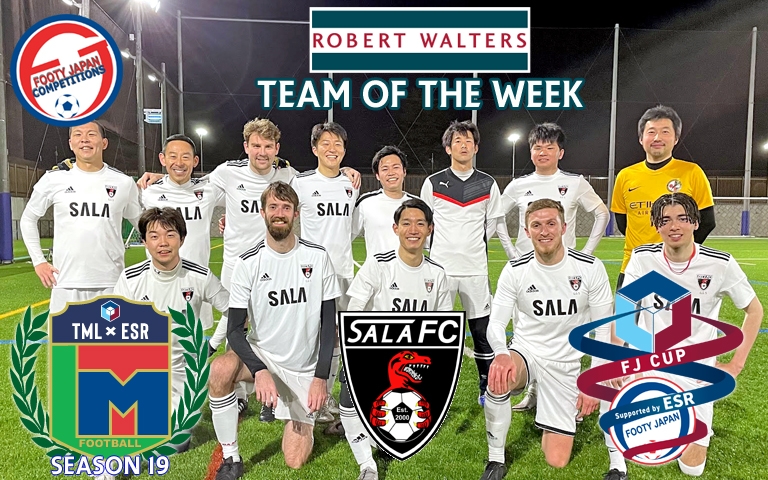 Robert Walters Team of the Week (June 11)
Announcements -
June 13th 2022
Going into this weekend, there was a lot riding on Clash FC's and Sala FC's games. If both of these teams lose their remaining games, YeBoiz (who have finished their season) will finish second place. Depending on how Sala and Clash do for their remaining games, they both had a chance to get promoted.
Kanto Celts have won against Clash FC in stunning fashion (9-3) but the Robert Walters TotW goes to Sala, who have earned their second place spot in division 2 after this weekends game.
Starting the game with 8 players versus a fully squaded Shane FC, Sala FC did what they had to. They parked the bus and played for the counter attack soccer. They eventually were joined by two more players (making them a final number 10) and fought toe to toe with Shane FC. Taking the early lead, Shane FC equalized the score twice to keep the game tight. However one of Sala's most pivotal players, Fuyuki Nakatani, scores the third goal through a free kick give them the third and final lead of the game. Sala score another goal after that to make the score 4-2. The Nakatani brothers (Shusuke and Fuyuki), usual suspects of scoring goals, got a goal each. A rare goal from defender Arnold Moeba and another from Sho Kurosawa sealed the deal.
This win ensures Sala finishes second in Division 2, solidifying their promotion for next season.
Congratulations to Sala FC for winning the Robert Walters TotW!