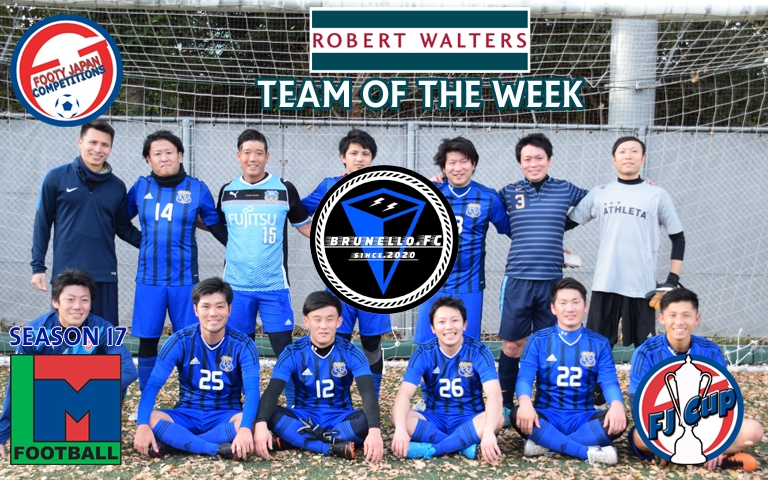 Robert Walters Team of the Week 5
Announcements -
October 1st 2019
It's been a month since TML 17 has started. Every team has now played a game and the competition seems to be tougher in each division.
The only teams that have not had a loss or draw yet are Hibernian FC, Pumas FC (Div 1), Suns FC (Div 2), Fussa (Div 3). Every other team has had a draw or a loss which speaks volumes on how competitive teams are.
Robert Walters Team of the Week award this time will go to Brunello FC!
After starting their season with a hard 4-0 loss against Fussa, they bounced right back and won their next 2 games.
Their game against Sagarmatha was neck to neck. Brunello was seen switching sides when they had possesion of the ball creating a lot of problems for FC Sagarmatha.
Brunellos back line was very effective and did a great job containing FC Sagarmathas offence, allowing few chances for the opposition.
Just before half time Takumi Naito cracked a long shot outside of the box that sailed over the keeper giving them the three points.
Congratulations to Brunello FC for winning the Robert Walters Team of the Week!