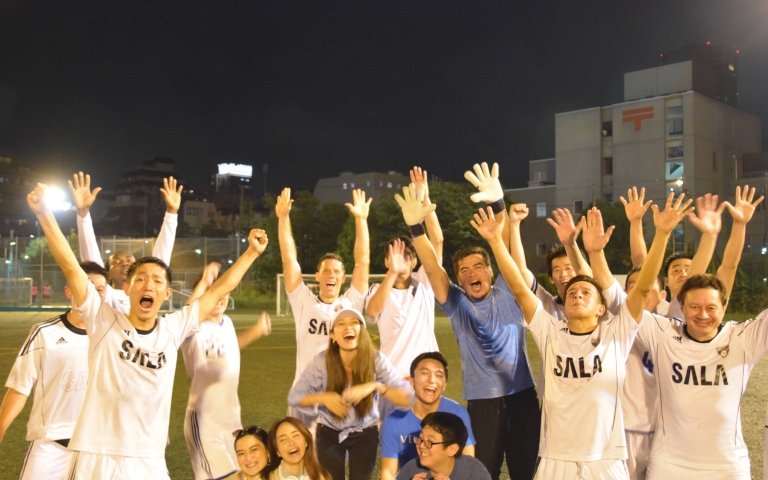 Robert Walters Team of the Week 38
Announcements -
July 14th 2019
The champions of division 2 came down to the final fixture of the season. 18:30 at Shibuya Sports Center, a clash between the highest scoring team of division 2 (Sala FC) and the least conceded team (British Embassy FC). An exciting fixture that brought out TML fans to the stands (benches to be precise) despite being unassociated with either team.
Despite having the championship on the line, the match was far from defensive and stale. Sala stormed into a 2-0 lead through Fuyuki Nakatani and veteran Marko Gonzalez.
25 minutes British Embassy score one back from a free kick. Tsukasa Katases free kick into the box connected with James Pounders outside of the foot . A well placed volley past Jorge Kuriyamas grasp, British Embassy bring the score back to a 1 goal difference.
As the game moved onto the second half, British Embassy started looking for a goal which left them open to a few counters. Some well placed through balls for Fuyuki Nakatani left him alone with the Keeper and Fuyuki did not miss. With Fuyuki's hat trick, Sala came out on top. Final score, 4-1.
Both teams will be facing each other next season in Division 1 but todays victory gives Sala FC the Robert Walters team of the week!