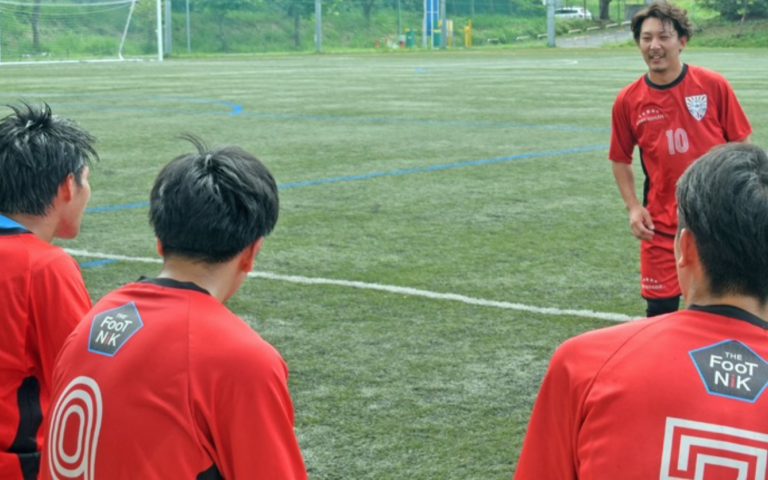 Robert Walters Team of the Week 3
Announcements -
August 31st 2019
Some suprising results as the TML plunged into its third week.
Division 1 champions Pumas were losing to Panthers 2-4 but managed to make a comeback in the last 15 minutes of the game. Favorites to win division 3, Fussa FC, were on the verge of losing to Albion Old Boys 2-1 before scoring 2 goals. Fussa FC have three wins now, putting them in the clear top. Their next game will be against Clash FC, the other favorite to win division 3. The result of that match could very well foreshadow the outcome of division 3. British Embassy FC tied against Division 1 Runners up Kanto Celts after being down three goals. Shosuke Yamagishi (Kanto Celts) scoring another hat trick making him the leading goal scorer. Will he get a hat trick of hat tricks?This weekend was full of competitive matches through out the board going to show that no win ever comes easy.
I also had the pleasure to view one of the greatest no looks in the history of football this weekend. Footage is as follows:
https://www.facebook.com/footyjapancompetitions/videos/474004859822214/
Team of the week goes to BFC Tokyo, who only had 10 men and were missing their top goal scorer, Kohei Hanada.
An incredible loop shot by Riki Ishii from halfway gave BFC the lead. From then on BFC used every trick in the book to try and waste time to keep their lead. At one point a ball played by zion went through the BFC defense line and was about to cross the end line (giving BFC a corner kick) but the goal keeper very sneakily controlled the ball on the line. He than proceeded to jog with the ball to the edge of the box as if he was setting up for a goal kick (pretending the ball did cross the end line). However, the ball was still in play and the keeper just stood there, forever poising to take a goal kick. The ref blew the whistle telling the keeper to take the kick to which the keeper explained that the ball never went out. It was only after the explanation that Zion pressured the keeper and the BFC keeper picked up the ball to clear it. A clever instance of the team completely duping the referee and opponent.
Zion's star player, Takuma Ueyama, scored a goal but BFC managed to score on two break aways making the final score 3-1.
It was an incredibly hot day so BFC playing with 10 members the entire game against a Zion with a few subs is quite a feat. BFC played very smart with their limited player pool, running the clock down when they can and finishing their few chances.
Congratulations on BFC for winning the Robert Walters Team of the Week!