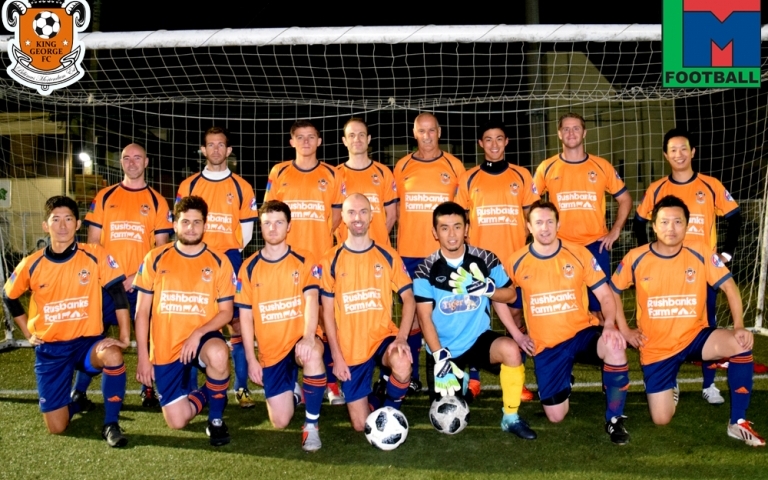 Robert Walters Team of the Week 11 + State of TML17
Announcements -
June 7th 2020
Hopefully everyone has been staying safe during this pandemic. I know many people have been going "bat"-shit crazy after months of not having any football!
With the state of emergency lifted, TML games has resumed. Below is the following email sent to all the captains to let them know about the state of TML Season 17:
"As of June, some pitches have re opened, some have decided to remain closed.
Upon receiving my June pitch updates, and the projection of how many games I could get played during the summer, it is guaranteed that Season 17 + Cup/Plate of the TML will not wrap itself up before September.
I've discussed the situation with my boss/owner of Footy Japan Competitions and with the former TML manager. We think this season should be extended instead of trying to start a new season in the beginning of September.
As it is impossible to finish TML 17 before September, if we were to try and start TML 18 at September, TML 17 would have to be nullified.
I will NOT have the season nullified as it vaporizes any efforts made by teams through out the season. It would also not be fair for the current teams at the top to have all their wins mean nothing. (As a King George player who's anchored at the bottom of the table, I would love to have a fresh start to the season. But I am going to operate on what is fairest, not what is convenient for some teams.)
Rather than having TML 18 start in September, we will have TML 17.5. The current season will extend itself into the end of May/June 2021. Every team will be playing each other three times instead of the usual 2 times. In other words, each team would play 27 games this season instead of the usual 18. If I am able to get games played at the pace before the corona hit, I could potentially have each team play each other 4 times before June 2021. This would be dependent on how the corona virus plays out."
Hopefully the corona virus settles down and we don't enter another lock down. In the meantime, the show must go on. And the show has resumed this weeked with two division3 matches. Clash FC vs BFC Vagabonds/K2 Expendables vs King George FC.
The first team of the week since lockdown goes to the one and only King George FC! A suprisingly convincing win, scoring 4 goals (suprise) and conceding 0 goals (an even bigger suprise!). Very fortunate to not have the game called off, an enormous thunderstorm was crossing over the area. While most grounds would have called the game off, Komaba's staff members were too lazy to leave their office.
The match certainly did not start off promising for King George. Within the first minute, K2 with 10 men had a shot on goal that dinked off the goal post. While K2 eventually got a full squad (but missing one of their star players, Ryuichi Mikel) King George picked up their stride and scored an early goal through Ryosuke Urai (video link below)
https://www.facebook.com/watch/?v=2744627999195411
King George used their full 16 man squad to its advantage, out worked a very thin K2 squad. A big chance for K2 during the second half off of a free kick by Taishi Nakamura, the ball blitzed through the keepers hands and smashed into the crossbar, only to be cleared. Things simply did not work in K2's favor this match.
Goal Scorers for King George FC: Ryosuke Urai (2), Tom Bright, Baptiste Delanoy
Congrats to King George for winning the Robert Walters Team of the Week!