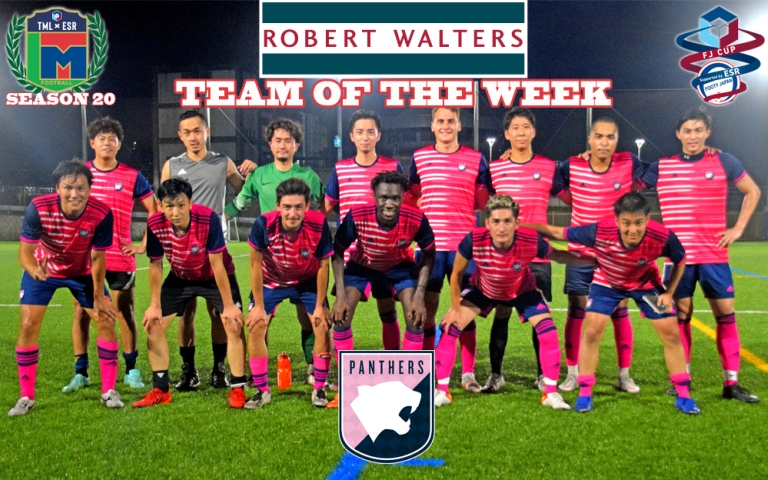 Robert Walter Team of the Week (Dec 17)
Announcements -
December 27th 2022
The final fixture of 2022 occured at Hachioji Park between two teams with a serious shot at winning the league.
A very competitive and physical game in which BEFC took an early lead through Keita Kasai. Fun fact, Keita actually played on Panthers previously making this a goal against a former club. The first half ended with no new developments, a single goal lead by BEFC parted the two teams.
Early into the second half, Panthers scores an equalizer. As tempers flaired between the strong characters on the pitch, the game grew uglier. A yellow card awarded for both teams after 60 minutes has elapsed, keeping the game under control. The score would not budge, despite both teams creating many chances on both ends. In the end, Panthers squeeze a goal in with three minutes remaining to secure the three points. Panther goal scorers were Ryosuke Urai and George Moody making every goal scorer in this game a new signing of this season.
Congratulation to Panthers FC for winning the Robert Walters Team of the Week and maintaining their first place position in the league!