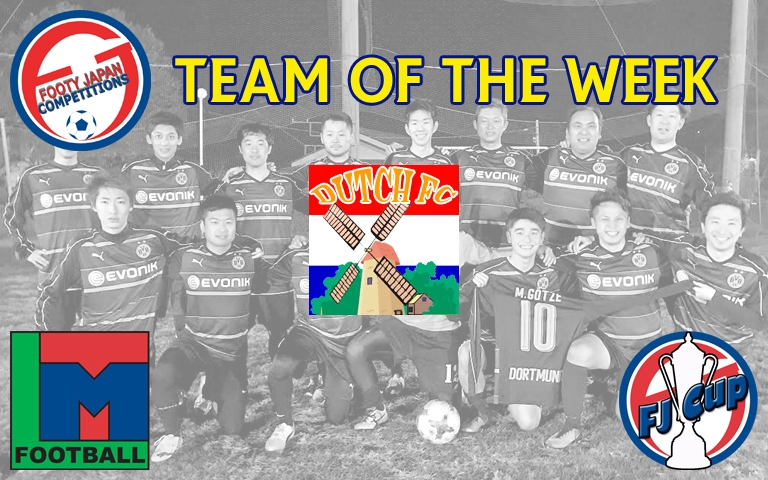 FJ TOTW MATCHDAY 5
Announcements -
September 26th 2018
It's always interesting to see how promoted teams get on in a higher division. Currently of the 5 teams who gained promotion throughout the TML, one team, Dutch FC seemed to have adapted to life the quickest.
On the opening weekend of the season they beat Jetro 3-0 and they carried on their good form late on Sunday evening. This time they were up against Sala FC who scored in the first half. 10 minutes into the second half the game flow changed as Dutch scored 2 quick goals through Shoya Miyashita. The Dutch looked to kill the game off and they were finally rewarded with a third goal in the last few minutes. Udagawa with the goal that made it 2 wins out of 2 and it puts them on top of Division 2.
Well done to Dutch FC for a great start to the season and are worthy winners of this weeks FJTOTW.