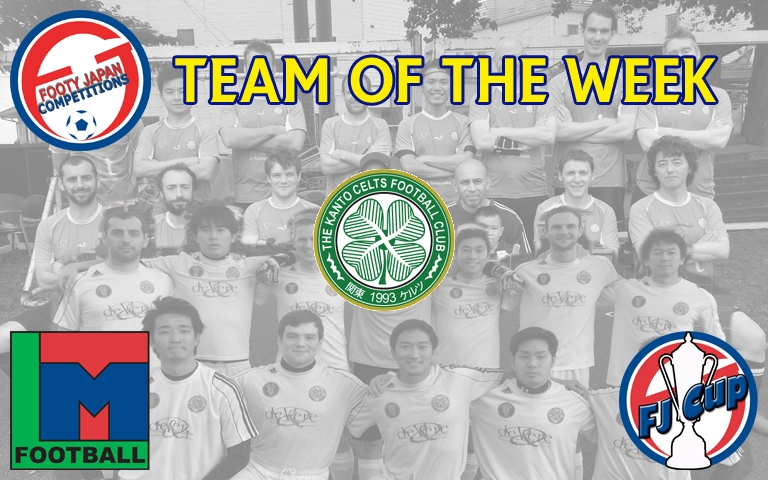 FJ TOTW MATCHDAY 5
Announcements -
September 23rd 2017
In November 2009 French and Irish relations were at an all time low. Thierry Henry handball had sent France to the 2010 World Cup at the expense of the Irish team.
Ever since two men have been trying to mend this frosty relationship. Sebastien Gaboriau & JB Noe are their names. They have risen through the the Kanto Celts Football Club ranks from players to now player managers of Kanto & Real respectively.
The best way to win over the Irish nation or the in this case, the Irish players within the club is to get results. This weekend saw both Kanto & Real secure back to back victories. Real Celts were up first and defeated Imperio FA 2-0. Debutant Noriyuki Hiramoto scored within the opening minutes. Gavin Duffy doesn't score many these days but when he does it's usually means Real Celts win FJ TOTW. The ultimate big time player!
Up next was Kanto Celts facing newly promoted Zion FC. Shosuke Yamagishi opened the scoring but Zion hit back with a bizarre goal where Celts keeper Johnson misread his position and caught the ball but then crossed the goal line. 1-1. Shosuke then stepped it up a notch or 4 and scored another 3. Liam Claydon made sure of the points with a well directed header. An impressive 5-2 victory.
Well done to Kanto & Real Celts on sharing this week's FJ TOTW award. Oh la la.