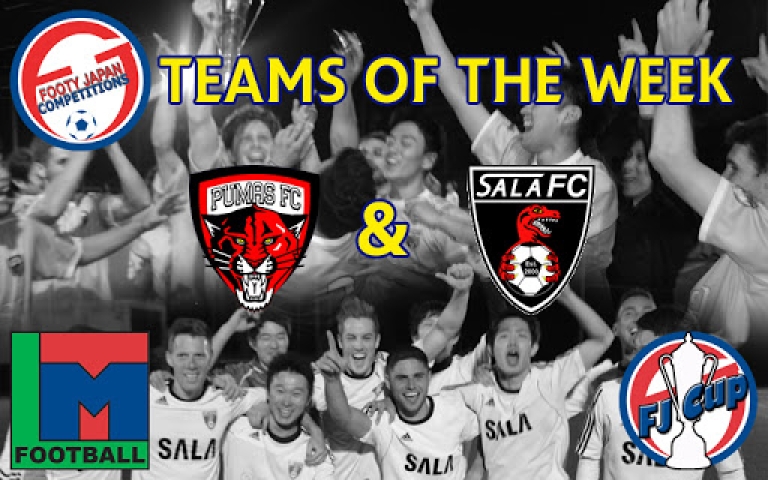 FJ TOTW MATCHDAY 36
Announcements -
May 22nd 2018
A boring FA Cup Final, a lovely Royal Wedding and 2 new Cup holders. What a Saturdays it was.
We broke from tradition this year as it was the Cup Final that kicked off first. Pumas were looking to go one better than last season by winning the Cup. BEFC were looking at giving their manager Ben the perfect send off before he hangs up his armband.
The game was very stop start with some heavy challenges coming in from the Embassy players. Pumas were keeping the ball well and forced some good saves from the keeper. After 10 minutes Pumas Captain Richard Austin rose to head in from a very long throw in. 5 minutes later he was in the box again to make it 2-0. The game was all but dead and buried by the 20th minutes mark when Hama made it 3.
Embassy kept on battling and refused to give in and it stayed 3-0 for the remainder of the half. It wasn't long into the second half that Pumas scored their 4th through Spaniard Oriol Vall.
Embassy had a few efforts towards the end of the match but the Pumas defence stayed tight. Final score was 4-0.
As Pumas FC were celebrating, the Plate final between Zion FC and Sala FC kicked off. Sala had 11 brave men vs the big squad of Zion FC. Sala FC went for the defensive approach and looked to use the pace on the counter.
The tactic worked and just like the Cup final 2 early goals were scored. The goals were scored by Shu Nakatani. So Sala FC were 2 up with virtually their first 2 shots. Zion continued to press but Sala held firm.
Shu scored again to complete his hatrick. Shortly after Sala FC conceded a penalty. The penalty was brilliantly saved by the keeper, he then got excited by this and booted the ball straight of play from the goal-kick! Ahmed Onassis completed the rout by scoring a 4th. Zion did finally score the goal they much wanted and as soon as they did the final whistle was blown.
Congratulations to Pumas FC and Sala FC on winning the silverware and also being joint winners of this weeks FJTOTW.