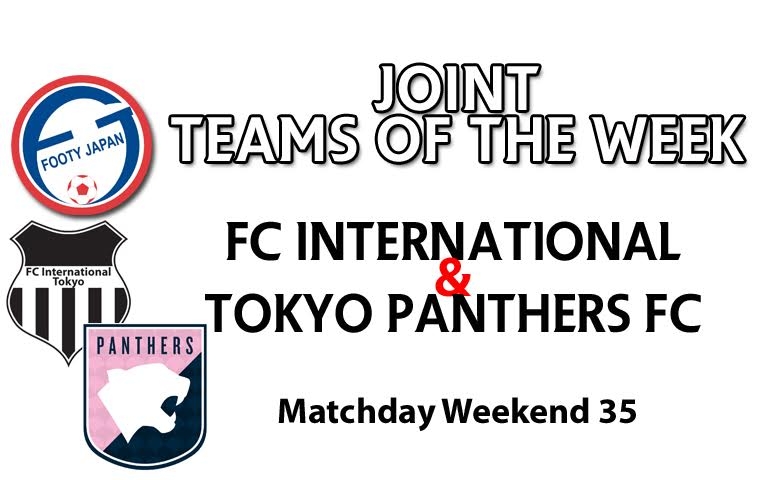 FJ TOTW MATCHDAY 35
Announcements -
May 16th 2017
With the season slowly drawing to a close the battle for top spot in Division 1 is hotting up. Current leaders Tokyo Hibernian would have been hoping for slip ups from either FC International or Panthers FC.
With FC International kicking off the Division 1 action they ventured into the new TML Venue Zozo Ground looking to keep up their good recent form.
In a physical battle they ran out 4-0 winners over Barbarians. The goals were scored by Koji Watanabe, Sukui Ono and debutant's Koen Laurens Hupkes & Shunya Ando.
24 hours later it was Panthers turn to see if they could keep in the title hunt. After a tight first half it was one a piece after the divisions top scorer Kojii Oguro had scored.
Second half was one way traffic and Kei Temura, Ma Tsukui & Sho Itaya completed a 4-1 victory.
As both teams have kept things very interesting at the top of the table, they have to make do and share this weeks FJ TOTW.
Gallery