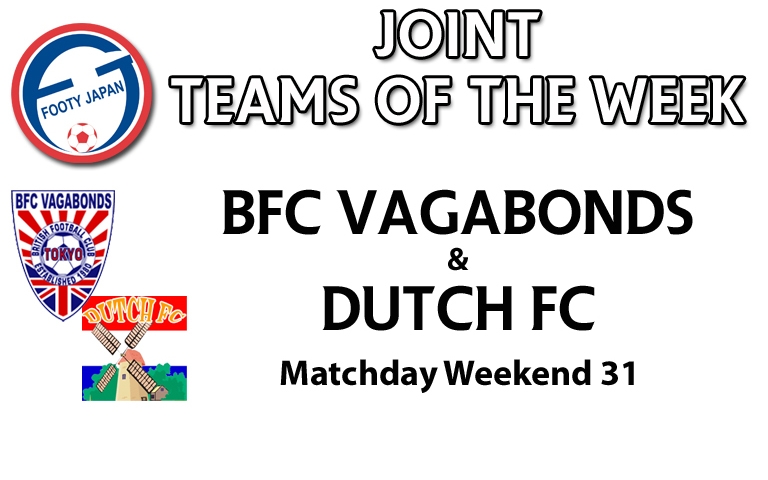 FJ TOTW MATCHDAY 31
Announcements -
April 8th 2017
A TML first, joint FJ TOTW winners. Division 2 has been under represented so far this season when it comes to this award so this will go someway to even it up.
Dutch FC reached their first FJ Plate Final by recording a 5-1 victory over Lions FC. Amazingly it was their first victory in normal time in the competition. 2 goals from Shoya Miyashita and goals from Numao, Sato & Komishi was enough to fire them to next months final.
While the Dutch were celebrating reaching the final, the Vags at YC&AC were determined to win their first league match of the season that would see them ironically leapfrogging the Dutch who would hit the bottom spot.
Goals from Scott Steeg and one of the many Vagabonds Veterans Andy Clare was enough to defeat Suns FC 2 goals to 1. Vags Captain Steve Glenn has frequently written to me throughout the season about wanting to win at least one match before the season is out. Mission accomplished with 3 matches to go!
Both teams who are now in the league of their own to avoid the bottom spot of Division 2. For now let's embrace their success on both winning this weeks edition of FJ Teams of the Week. Well done to both teams and good luck for the rest of the season.
Gallery