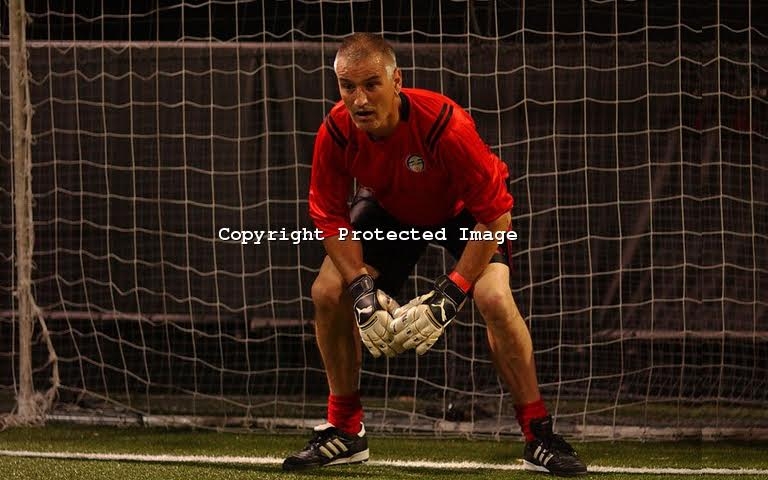 Player Profile
TML Interview -
February 17th 2017
It's only fitting that the first ever TML player profile should be the leagues founder Sid Lloyd. He has possibly clocked up the most TML apperances, injuries and has represented around half the teams who play in the league.
Name: Sid Lloyd
Nationality: British
Team: King George FC
Position: Striker
Number of years in the TML? 14 -since the start
What do you like about the TML? Other than the fact I created it, I love the friendships & rivalries that have been built between players. It is a great melting pot for different nationalities all sharing the same passion, football!
Which player would you compare your style too? Ian Rush, bit of a poacher in & around the box!
What is the highest level of football you have played at? Various tournaments around Asia including the Hong Kong 7's Masters vs many ex-pro teams
Have you ever played for any other TML teams? If so who and how did you end up playing for King George FC?BFC, Vagabonds, Sala FC, Clash, AOB, Panthers, Pumas, King George. Was captain/Manager/goalkeeper for BFC when we were setting up the league. Since then have played Keeper or Striker for various teams until breaking my shoulder 6 years ago. Now in the twilight of my career just happy to get a run out upfront in Div 3!
What makes your club special? The captain is a bit special!
Where was your first ever TML match and what are your memories? Oi Futo Dai Ni - massive ground with very hard 1st generation (carpet) astroturf
Favorite TML venue and why? YC&AC - great field, easily accessible, good facilities (and it's not too big, so I don't have to run too much!!
Best player you have played with? Gareth Hughes (BFC) - ex Wales U18
Best player you have faced? Ian Rush/John Barnes
Who is your best mate in the team? Getting to know my new team now!
Funniest moment before, during or after a TML match? Kevin Gray leaving the BFC kit on the train, not once but twice (leaving the team to play in T-shirts, spandex under shorts & anything else they could find!.
Any other comments? We created the TML so the ex-pat community in Tokyo would have a well run league to be part of. With the help of some great sponsors, the community has built up to over 700 registered players per season who can enjoy fantastic discounts at their favourite pubs, sports brands and more. The TML is the best ex-pat league in the world (Well japan anyway!!)
Gallery